Two years ago today I donated my right kidney to my uncle.
Honestly I thought it had been 3 but then I have a constant reminder of how long ago it was.
Little miss Molly is only 16 months old and I was 4 weeks pregnant with her when I donated(And no, we did not know that at the time of donation)
Here is the straight out of my old, old camera almost four days after transplant
My uncle looks amazing, we joked that he looked tan after surgery. That tells you had bad he looked before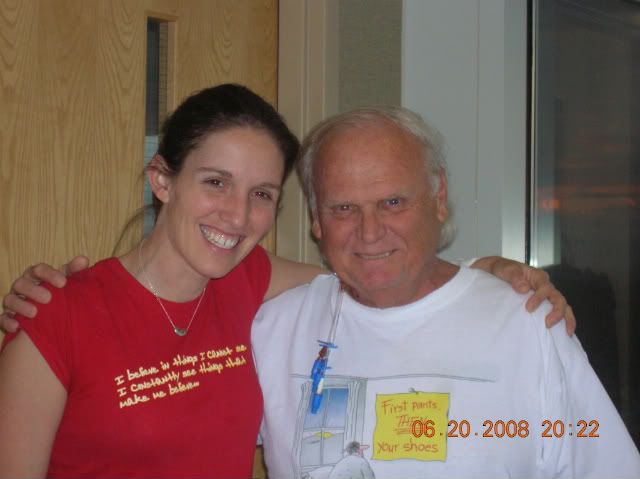 after a little touch up with light room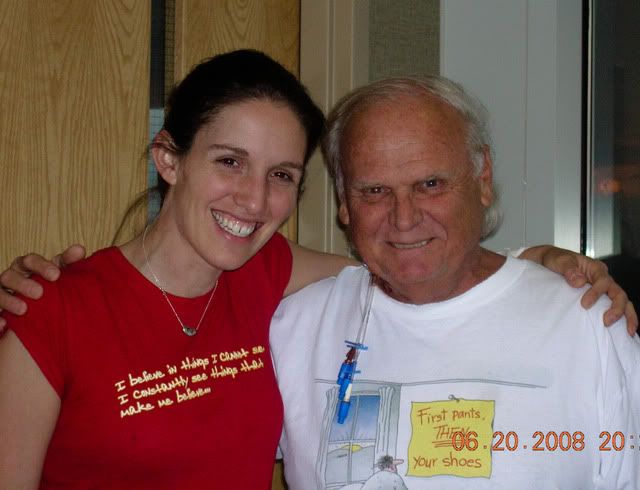 The whole process was amazing! I love looking back through pictures and remembering every moment. Its a lot like when you give birth, but better. there is someone on the other end crying and thanking you for saving their life.
It all really started the healing process for me. I lost my dad 16 months earlier and on this day I donated to his younger brother, who has the same eyes and voice.
I couldn't save my dad from the nasty cancer that took him.
I at least got to help his brother. Plus I got my little nugget Molly. Who's due date was Feb 24th. the 2 year anniversary of my dad dying.
Crazy I know! Everything, I mean everything is for a reason.
I love this picture with my surgeons a day before I left Denver and they wrote me off as healthy enough to fly home. they look so tired and it was only 930 am. the one on the right is the head surgeon and the one on the left was in charge of all of the student surgeons (u of co is a teaching hospital) and I think he is the one that actually did most of my surgery.
Even better...I was in sooooo much pain in this picture.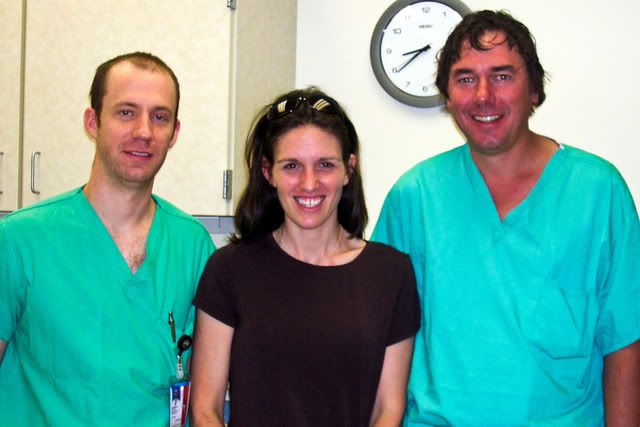 Here was me prepped and ready to go in to the or. Just needed me to sign a bazillion more papers.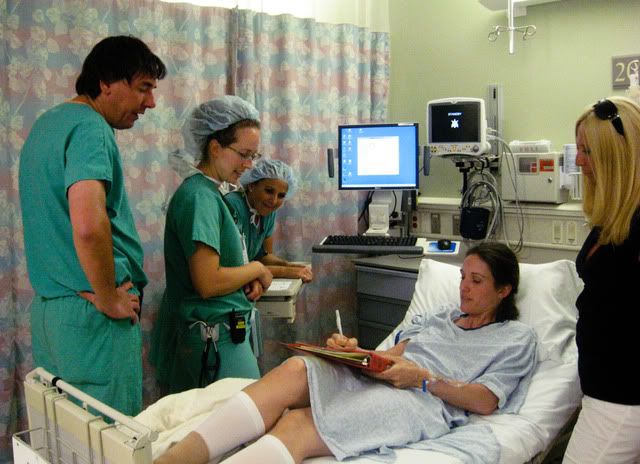 I am so lucky that I have a sister who came with me and stayed the 2 weeks that we had to be there.
A husband who let me go to Denver and donate my kidney to a family member that he has never met
A mom who watched my 2 kids, 2 dogs, my sisters 2 kids and her two dogs.
Without all of you none of this could have happened and I love all of you so much!
I'm also linking this up to Pixel perfects before and after. I love Thursday because of it.