While brushing Emilie's teeth last night she touched her hair and said "will you cut my hair short like Hailey's?"
"Sure Em" I said.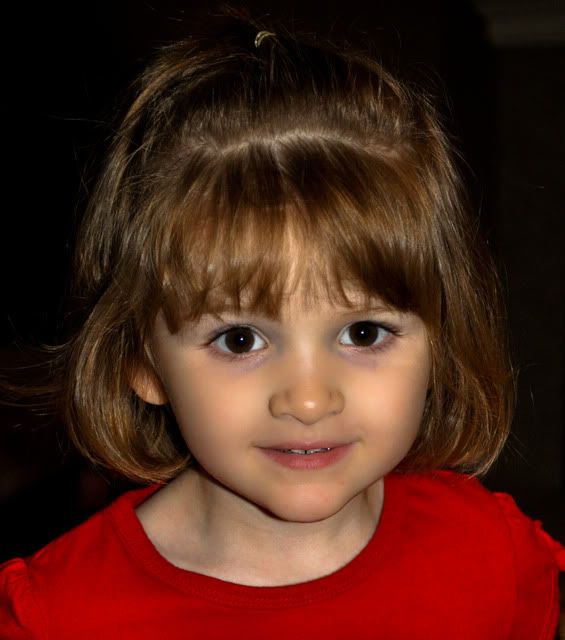 I think I did a pretty good job.
*I took off at least 2 inches
*It's about 80% straight
*Thank goodness her hair has body because you will never see the other 20%
*IT WAS FREE!!
And the best part...I didn't have to leave the house!